About Puerto Realty Cancun
Let the Experts in Cancun's Luxury Market Help You
Puerto Realty is the premium real estate agency in Cancun, Mexico. We provide comprehensive services to market, homes and condominiums for sale and rent. We are specialists in promoting the sale of land with different land uses that vary from single-family homes to condominiums and hotels.
Our specialty is luxury real estate, specifically in properties located in the Hotel Zone and the Puerto Cancun. The Puerto Realty team is made up of founding members of the Puerto Cancun Development, and a group of real estate professionals with many years of experience. This synergy is very special and unique in Cancun!
Puerto Realty currently attracts around 27,000 visits per month to our website, which has the most up-to-date portfolio of properties on the market. You can be sure that the options we offer are the most complete.
At Puerto Realty we are ready to promote the sale or rental of your property, as well as to accompany you in this important process of finding the property of your dreams. We are committed to listening and understanding each of our clients to achieve successful operations.
Our team is prepared to market and sell or rent your property, or help you find a luxury property in Puerto Cancun or Cancun's Hotel Zone. 998-688-0710 Call us for more information 817-400-4324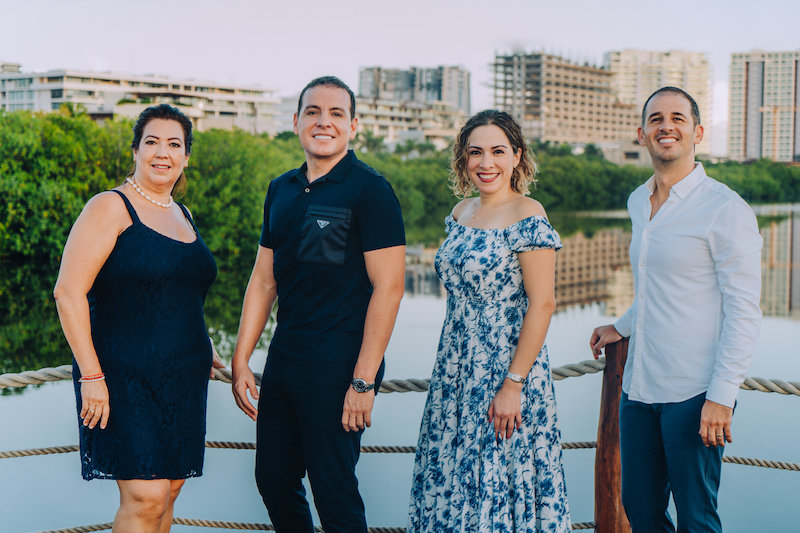 The right group of professionals to help you find your piece of paradise!