Exclusive Puerto Cancun Properties
Puerto Cancun is known as Cancun's premier luxury residential community with access to the Caribbean ocean, a mega-yacht marina, world class golf, dining and shopping. Residents of Puerto Cancun have the option to live in a multi-million dollar home on the ocean, or a luxury condominium with sweeping views of the Caribbean and Cancun. Master planned as a resort community, Puerto Cancun provides residents close access to Cancun's hotel zone, down town area, and resort amenities such as an exclusive beach and golf club.
What type of property are you searching for?
Puerto Realty offers luxury homes and condominiums in the best parts of Cancun and Riviera Maya.
Search the famous Hotel Zone, or the high end, luxury community of Puerto Cancun.
Homes
Condominiums
Home Lots
Commercial
Puerto Cancun Amenities
Being a master planned resort community, residents of Puerto Cancun can take advantage of the many residential amenities that Puerto Cancun offers. Amenities include a Tom Weiskopf designed golf course and club house, a mega yacht marina, multiple beach clubs, a sailing club, close proximity to office space, and Puerto Cancun Marina's shopping and dining center that offers the areas top restaurants.
Location In Cancun
Puerto Cancun is located on a stretch of beach where Cancun's hotel zone meets the downtown area. Ideally located for Cancun residents, Puerto Cancun offers easy access to the hotel zone and the every day needs of down town. Schools, grocery stores and shopping are all witin a close distance.
Contact us today and find out more information about Puerto Realty's listings for sale or rent.
Haven't found what you are looking for? Puerto Realty has access to additional homes and condominiums for sale. Call us at 817-400-4324 or fill out the form below and we can help you find the property you are looking for.
Featured Communities in Puerto Cancun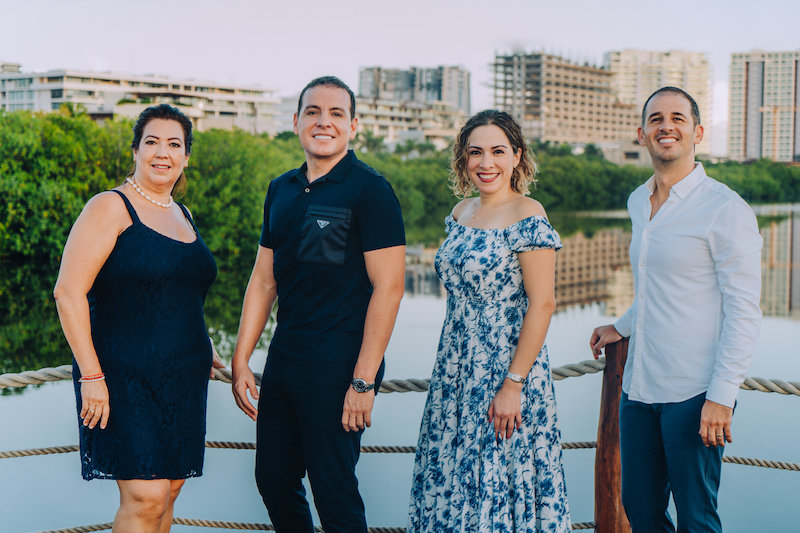 The right group of professionals to help you find your piece of paradise!