Maioris Tower
Maioris Tower condos offer condominium buyers an unprecedented level of luxury and recreation. The twenty-level building contains 85 condo homes and 7 penthouses with 2 to 4 bedrooms each. Floor plans in Maioris Towers range from the modestly sized up to the truly spacious. As with the other condo buildings in Puerto Cancun, Maioris Tower condo owners benefit from all of the features that the development has to offer. Residents can golf on the championship golf course, enjoy nature in the 270-acre ecological reserve, or just relax and enjoy the beach access that is available to all Puerto Cancun residents. All of the condominiums in Puerto Cancun are close to the hotel district, airport, and downtown Cancun destinations. The amenities and features of Maioris Tower include hurricane-proof construction, 24-hour security, spa facilities, tennis & paddleball courts, concierge service, a fitness facility, and event areas for parties and gatherings.
Contact us today and find out more information about Puerto Realty's listings for sale or rent.
Haven't found what you are looking for? Puerto Realty has access to additional homes and condominiums for sale. Call us at 817-400-4324 or fill out the form below and we can help you find the property you are looking for.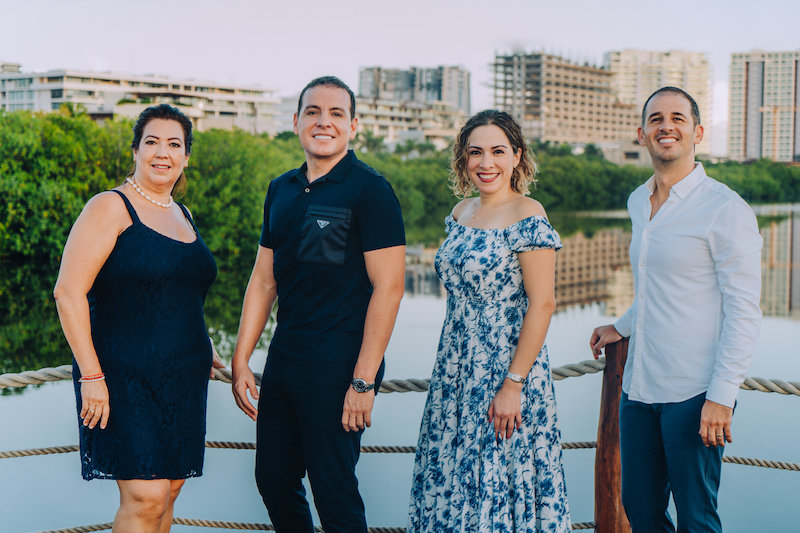 The right group of professionals to help you find your piece of paradise!