Novo Cancun Condominiums
Novo Cancun offers stunning views and a convenient beach location that helps make Novo Cancun one of the most popular and exclusive residences in the city. Novo Cancun is constructed on the same beach and marina front property as SLS Cancun, and shares amenities with the luxury residential development (SLS Harbour Beach, SLS Cancun, SLS Bahia, SLS Marina). Novo Cancun was built in two buildings of 20 levels each named Apus and Borreal.. The Apus tow is located closest to the beach, and has sweeping views of the ocean, while the Borreal tower also shares view to the ocean, it also has views to Puerto Cancun's marina. All units are 2, 3, or 4 bedrooms.
Novo Cancun Ameneties
Amenties for Novo Cancun owners include a tennis court, multiple pools, marina slips, a spa and gym for excercise. Also included is a snack bar in the pool area with muliple jacuzzis near the beach access. Security is also part of Novo Cancun with the gated entrance for residents.
Location In Puerto Cancun
Located in Puerto Cancun, Novo Cancun is located in the same complex as SLS Cancun and shares many of the same amenities. The complex boarders the entrance to Puerto Cancun's marina, and is a short walk to Puerto Cancun Marina's shopping and dining center.
Contact us today and find out more information about Puerto Realty's listings for sale or rent.
Haven't found what you are looking for? Puerto Realty has access to additional homes and condominiums for sale. Call us at 817-400-4324 or fill out the form below and we can help you find the property you are looking for.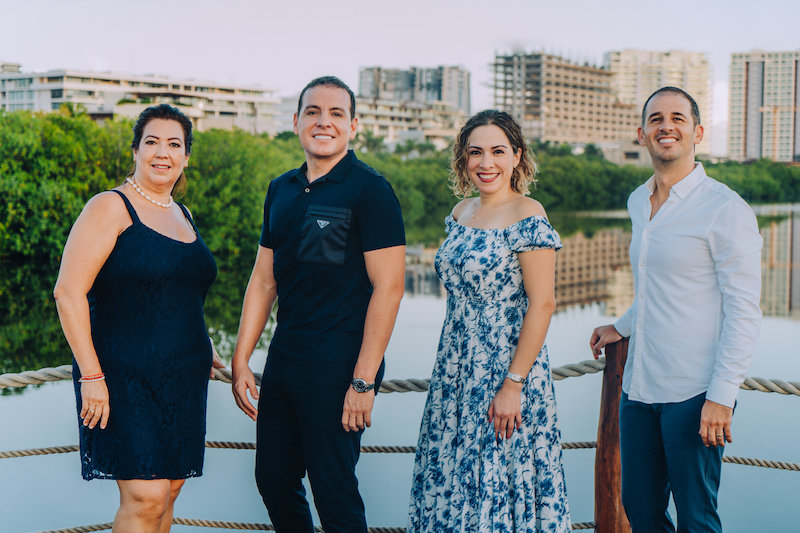 The right group of professionals to help you find your piece of paradise!